Breast cancer is one of the world's most prevalent cancers and occurs in women at any age, though the chances of having it increase as age increases. In 2020, research showed that there were 2.3 million women diagnosed with it and 685000 people succumbed to death worldwide; therefore, it has been a cause of concern across all places in the world.
What is breast cancer?
It is a condition where the breast cells grow uncontrollably in an abnormal manner. This causes a lump which is referred to as a tumor. Breast cancer is in two types, either benign or malignant, which can spread through the breast to the lymph nodes and other parts of the body. Such occurrences in women, if left untreated, can lead to fatal consequences. In recent years, there have been improved cases due to improved diagnostic and therapeutic technology that has been developed. This is incredibly beneficial because when breast cancer is diagnosed early, there is an excellent chance the patient will survive.
India is one of the world's places, recognized internationally for its excellent hospital services for breast cancer. Due to the quality services offered, many patients have survived treatment in these hospitals and improved health. Therefore, a large number of people seek treatment in these hospitals every year.
Best Hospitals to Treat Breast Cancer in India
It is therefore imperative to know some of the best hospitals in India,  and thus, I have compiled a detailed list below that will go a long way in guiding you to the best hospital for your sure treatment;
1) Max Super Specialty Hospital, Delhi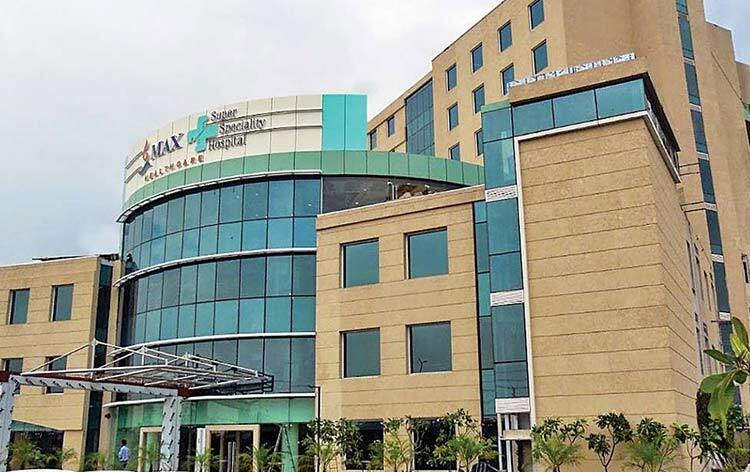 Max super specialty hospital was established in 2004 and is one of the leading hospitals in New Delhi. It is well known for its outstanding medical services on various medical issues, including breast cancer. They have a DMGs Surgical Unit specializing in a wide range of breast surgeries. Additionally, the hospital is NAHB accredited, which is the highest accreditation for hospitals in India. Therefore this is a go-to hospital for quality medical care.
Max super specialty Hospital is located in Saket, in the southern district of New Delhi, and is only 15 kilometers from Indira Gandhi International Airport.  The primary language spoken there is English and Hindi, but translators can be arranged for other languages. Moreover, it has a minimum of 250 beds with 12 high-end modular theatres, 72 critical beds, and  18 HDU beds. It also boasts of over 300 leading specialist doctors giving you all the help you need.
The contacts are
Phone; 011- 26515050
Box 110017 India
Fax; +911126510050
2) Narayana Super specialty hospital, Gurgaon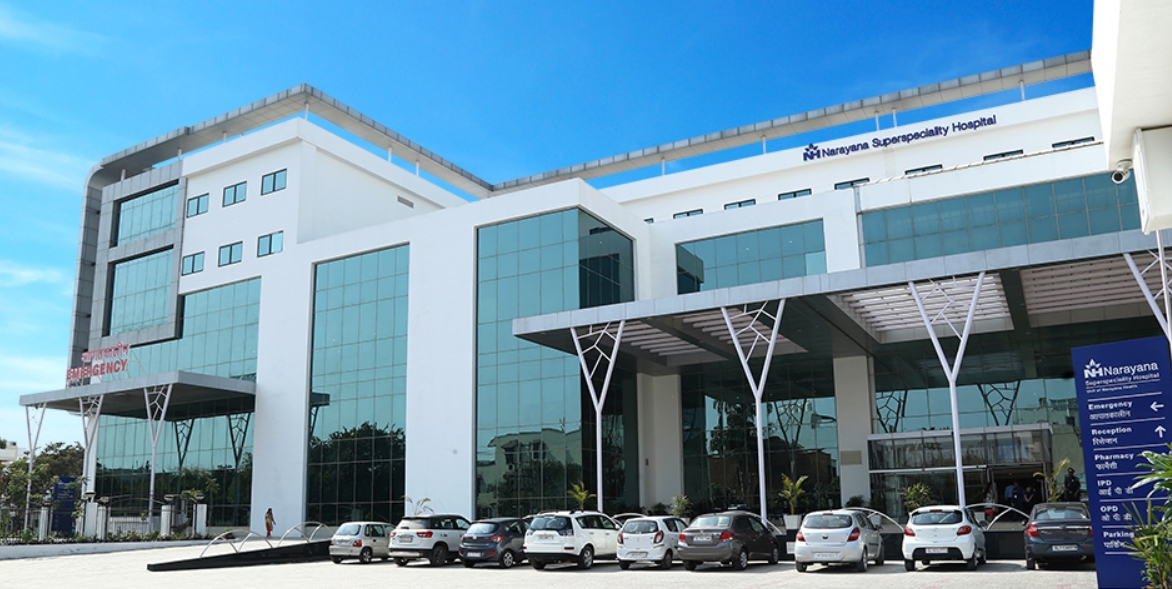 Narayana's super-specialty hospital is well known for its advanced cancer treatment in India as one of the best. The hospital has also recorded some of the best surgical outcomes due to the excellence of the doctors there. Moreover, it also has some of the best technology suited for cancer treatment. Many cancer survivors were treated in the hospital, making it globally recognized for excellent services.
The hospital is located in Gurgaon and was founded in bac in 1994. It is managed by Narayana health. The hospital has a wide range of accreditations, including NAHB, NABL, NBE, and DNB.
In addition, the hospital has 215 hospital beds and 27 ICU beds, therefore a large capacity for the patients.
Therefore, this is your to-go place for the best breast cancer treatment and services.
Contact; +91-7290084245
Location; Plot 3201, Block – V, DLF Phase – III Nathupur, Sector 24 Gurgaon Haryana 122002 India
3) Fortis Hospital. Gurgaon
This hospital offers high-quality treatment, especially breast cancer, with high-class facilities and is recognized globally. It is part of Fortis healthcare, established bac in 1996,  and has established many hospitals in India and abroad. Some of the best cancer specialists in the country operate from Fortis Hospital, including medical oncologists and surgical oncologists. In addition, they have a dedicated department of Oncology that specially deals with cancer patients. Furthermore, it is NAHB certified.
It is located within 10 minutes from the New Delhi airport and a walking distance of the Metro station. It contains about 400 beds. Therefore, Fortis Hospital is one of the best facilities globally for cancer patients.
Contact; +91 124 4921021, +91- 124 4921071, +91 124 4921033
Adress; Sector – 44, Opposite HUDA City Centre, Gurgaon, Haryana 122002
4) Medanta – The Medicity, Gurgaon
The Medanta Hospital was established in 2009 by Dr. Naresh Teran, a well-known cardiovascular and cardiothoracic surgeon. The hospital is one of the best in India. A specialized center in the hospital, The Institute of Breast Cervices, has significantly advanced diagnostic and surgical technologies such as stereotactic biopsy. In addition, there is a team of various oncologists and surgeons to provide quality care and treatment for breast cancer patients.
Furthermore, there are specialized clinics to provide the very best care for breast cancer patients. They include a breast cancer clinic, Mastalgia clinic, lymphedema service, breast reconstruction, and oncoplastic clinic. It is NABL and NABH certified.
The hospital has a capacity of over 1250 beds and is built on a large tract of land – 43 acres. It is a massive and spacious hospital, able to handle a large number of patients at a time.
It is located just  18 ms from the airport and is situated centrally, making all amenities easily accessible.
Adress.; CH Baktawar Singh Road, Sector 38, Gurugram, Haryana – 122001
Contact ; 0124 414 1414
5) Indraprastha Apollo Hospital, Delhi
Indraprastha Apollo Hospital was established in 1996 and is recognized as one of the top hospitals in Delhi. The hospital is one of the many belonging to the Apollo Group,  a healthcare provider in India. In addition, The hospital also is accredited by NABH, NABL, and JCL, making it the first internationally accredited hospital in India and South Asia. It also has a relatively large capacity, has about 710 beds, and is established on 15 acres. This makes it one of the largest hospitals in the country too.
The hospital has a wide range of specialized technology and specialists for breast cancer patients and, therefore, a suitable destination for those seeing treatment.
It is located just 21 m from the airport in New Delhi therefore very accessible.
Address; Sarita Vihar, Delhi Mathura Road, New Delhi – 110076
Contacts; +91 8800 844 596
6) Columbia Asia Hospital, Bangalore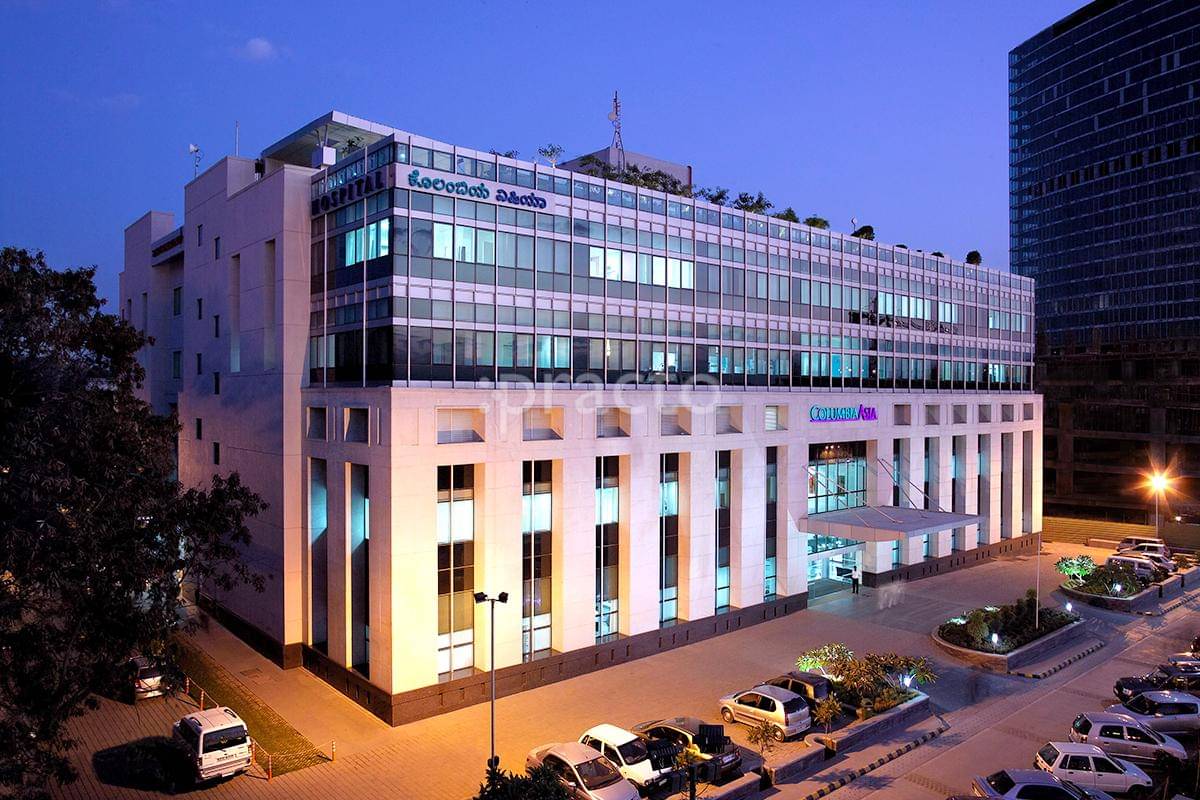 This is part of an international healthcare group operating across Asia. It follows then that the hospital follows medical and nursing standards that are benchmarked on a global scale. The hospitals are immaculate, affordable, and very efficient for the patients. This causes the hospital to be preferable to breast cancer patients from all over the world. Furthermore, the hospital also has very high-level facilities, including NICU and PICU. In addition to that, very qualified doctors attend to patients, making their treatment seamless. It can hold up to 300 beds, therefore spacious and comfortable for the patients
Contact ; +918061656666.
Adress; Survey Number 10P & 12P, Ramagondanahal, Varthur Kodi
Bangalore Karnataka 560066
India
7) BLK Super Specialty Hospital, New Delhi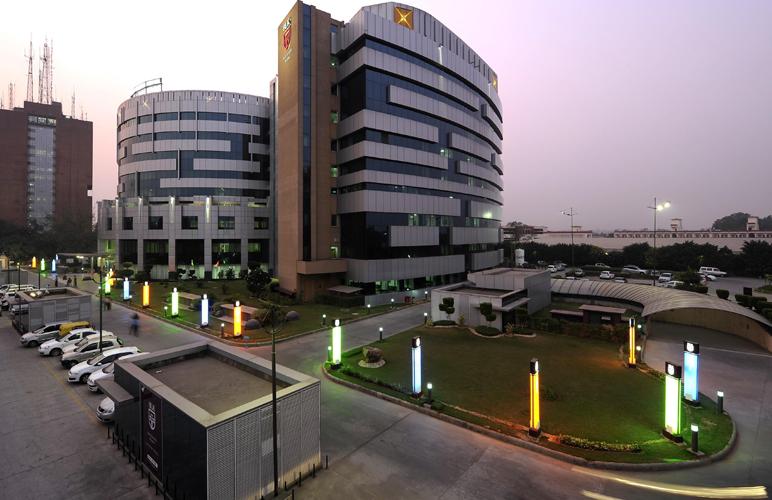 The BLK hospital was established in 1959 and has ta record as the first hospital to introduce an automatic pneumatic chute system that improves health care. The hospital has set up a specialized program concerning breast cancer treatment that offers breast cancer surgeries, reconstructions, Sentinel Lymph Node Technique, and so on, thus equipped with modern technology. In addition, the center provides services such as a survivorship Programme for both the patients and their loved ones to avoid hiccups during the treatment process.
The hospital also has 650 beds and 17 modular operation theatres, making it one of the largest hospitals and very accessible when it comes to where it is located. This is because it is just 13 ms from the airport and surrounded by many accommodation and recreation facilities.
The address is Pusa Rd, Radha Soami Satsang, Rajendra Place New Delhi Delhi 110005 India
Contacts; +91 11 30403040
8) Kokilaben Dhirubhai Ambani Hospital Mumbai
Established in 2008 by the Reliance Group of Industries, Kokilaben Dhirubhai Ambani Hospital Mumbai is one of the most sophisticated hospitals in India, with very modern facilities. Additionally, it is one of the largest hospitals in Mumbai catering to cancer patients, therefore boasting many incoming international and local patients. The breast care unit in the hospital was established under the European Union Society of Mastology ( EUSOMA) guidelines, with its foundation on two principles: Multidisciplinary Approach and Evidence-Based Medicine.
In particular, the breast care facilities are equipped even with daycare chemo suites. The hospital has had excellent outcomes in cancer treatments, with 6500 cancer surgeries successfully performed.
The hospital has a capacity of over 700 beds and is located on an ample space of 0 lakh sq ft with over 17 floors and two basements.
Adress; Rao Saheb, Achutrao Patwardhan Marg, Four Bungalows, Andheri West Mumbai Maharashtra 400053 India
Contacts; +91 224269 6969
9) Wockhardt Hospital, Mumbai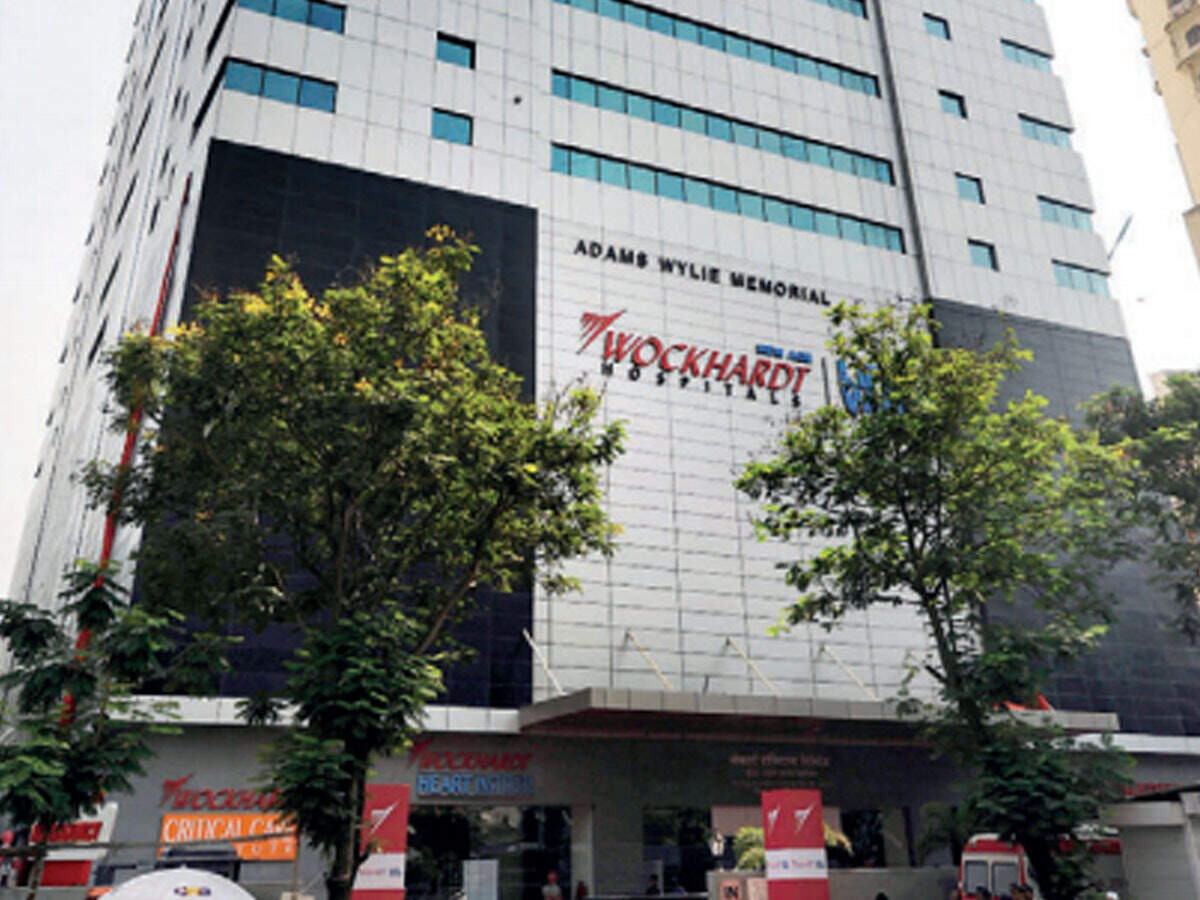 Wockhardt Hospital is famously known for breast cancer treatment as one of the best in Mumbai. It has a very sophisticated treatment plan for its patients, with very skilled experts for treatment. Especially for breast cancer patients, very advanced technology Is an additional advantage for the company as it ensures patients' seamless and fast treatment. The surgeons with the task of diagnosing and treating the patients are very specialized and thoroughly trained.
Address; Plot No. 1877, Unit Adams Wylie Memorial, Dr. Anand Rao Nair Marg, Agripada, Mumbai – 400011, Near Agripada Police Station, Mumbai Central
Contacts; +91 82911 01001
10) Gleneagles Global Hospitals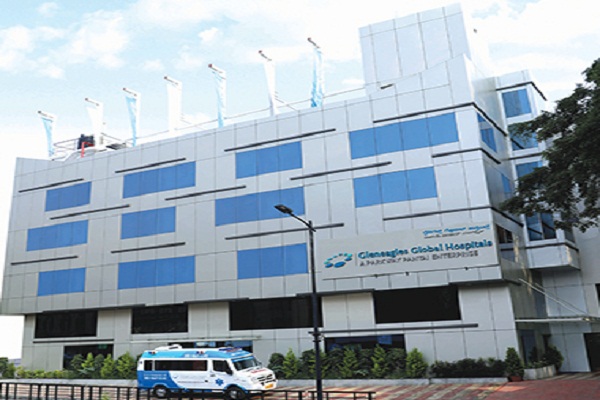 Gleneagles Global Hospitals India has one of the best cancer treatments and is renowned for excellent healthcare services. The hospital offers the best cancer care, including sentinel lymph node biopsy,  breast conservation surgery, oncoplastic breast cancer surgery, and the best cosmetic outcome in early breast cancer.
Furthermore, the staff and surgeons are highly trained and able to handle all patients' issues and are preferred by patients needing assistance globally. The equipment there is an advantage as it is highly advanced for breast cancer diagnosis and treatment, even for the elderly.
Address; 439, Medavakkam Road, Perumbakkam, Cheran Nagar, Chennai, Tamil Nadu 600100
Contact; 1800 123 111 11